Emerging as a Premier Series cornerstone, the Premier Brighton is a sleek double-cutaway built for performance. Featuring deep cutaways that provide easy access to the highest frets and a lightweight body design, the Brighton is the epitome of player-friendly. Seymour Duncan Designed humbuckers paired with a basswood or mahogany body offer warm tone and notable presence, while a satin-finished slim-C neck shape guarantees comfort for players at every level.
Duncan Designed pickups and versatile switching options
The Premier Brighton's tone comes from a pair of Seymour Duncan Designed humbucking pickups. These pickups produce a warm, balanced tone that works well at any gain setting. You'll have no trouble dialing in your perfect tone with the Brighton. Simply use the 3-way switch and volume and tone controls for each pickup to find your tone. To give you more tonal options, the push-pull tone pots activate the coil-splitting abilities. This functionality lets you use your Brighton for the whole set. Say goodbye to annoying instrument changes!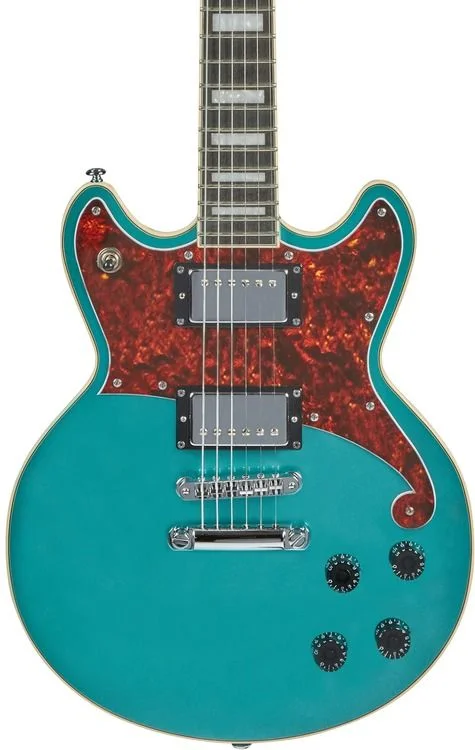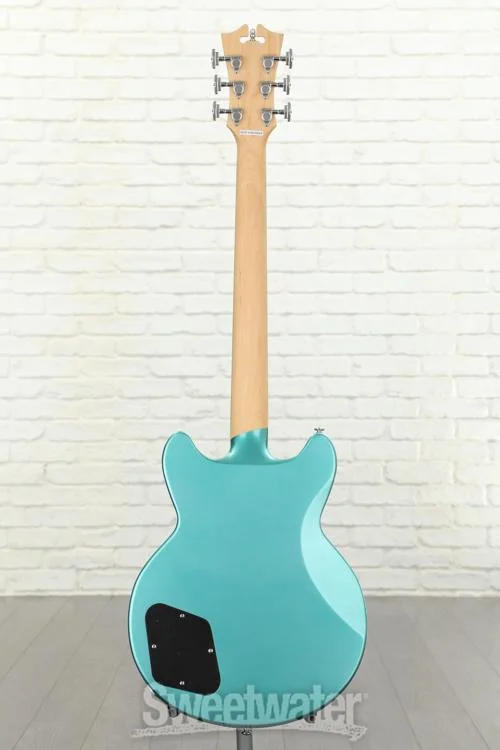 Deep cutaways and top-notch tonewoods
For D'Angelico, playability is the name of the game. As such, the Premier Brighton has a satin-finished neck and ovangkol fingerboard that feels quick and slinky. To give you extra access to the higher frets, the basswood body has a low-profile heel and generous cutaways on either side of the neck — a design choice that's greatly appreciated at Sweetwater. The basswood body provides a balanced tone with pronounced resonance. Pair that with the set maple neck, and you've got a recipe for insane sustain and noteworthy tone.
D'Angelico: excellence embodied
Manhattan's Little Italy, 1932. John D'Angelico opens a shop at 40 Kenmare Street offering handcrafted acoustics for New York's jazz players. Over the next three decades, D'Angelico and a single apprentice became New York's foremost builders and created over 1,000 treasured archtop guitars until John D'Angelico's death in 1964. After his passing, D'Angelico's legacy lived on only through his rare, legendary instruments. After decades, the D'Angelico brand has resurfaced, bringing back the playability and attention to detail of their New York roots. Today, D'Angelico uses state-of-the-art manufacturing processes and the best materials available to create playable works of art for today's guitarist. From a one-off shop in Little Italy to the world stage, D'Angelico's dedication to quality craftsmanship ensures that this brand won't be going dormant any time soon.